Enovatinglab
Think Tank platform for ideas, strategy, competitiveness, business-society value co-creation and regional development, directed by Jon Azua.
Through our worldwide connection with best practices, and thanks to an intense relationship with the main centers of knowledge and innovation, and a selective and intense network of world leaders and references, we offer our clients and communities in which we operate, advice and strategic support in the design, conceptualization, promotion and creation of initiatives in the areas of business competitiveness, governments and regions, the development of cities, regions and countries, as well as models of co-creation of value among all the agents involved.
We work to
inspire people, businesses, governments and communities
We bring a long and varied professional experience of more than 45 years in different responsibilities in the fields of business, government, academia and consulting, accompanying hundreds of clients and initiatives in more than 45 countries and regions around the world.
We combine expert knowledge, as an integrated and open platform, enriched by the convergence of a rigorous base and in the vanguard and lifelong learning provided by a relevant academic network (more than 120 Universities and Institutions in the world of strategy and Competitiveness), in-company training, advice and implementation of strategy and dynamic involvement in the solution of social problems and demands.
Purpose, Vision and Innovation
Own models
100%
Co-creation Value
Company-Society Value
100%
Inclusive Competitiveness and Wellbeing
Glokal cooperative alliances
100
%
Innovation
Radical and Disruptive
100
%
Services
From Enovatinglab we offer our clients extensive experience of advice and support in the Directorate and independent advice to the Government and Senior Management Bodies, public administrations and facilitating entities, as well as entrepreneurs in the different phases of their projects. In addition to the work collected in the four areas of service and activity, we are currently present in the different advisory and/or management bodies of the entities mentioned here.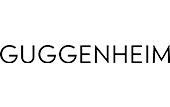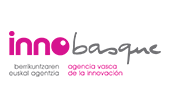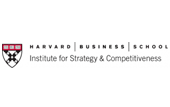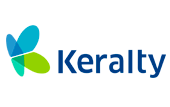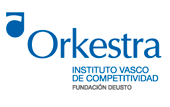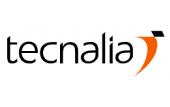 What do they say about us?
Jon is an excelent strategist, with sound knowledge in public and private management, with a huge cappability to explore new mechanisms and systems to solve corporate and social problems. Is an excellent member of a team with a lklarge list of contributions to clients, partners and suppliers.
-Sabin Azua – CEO at B+I Strategy

"Jon Azua provides a unique contribution to knowledge about cluster policy in practice. As Vice President and Minister of Industry of the Basque Country, he was among the first government leaders to apply cluster-based economic policies, long before the concept became widely known".
-Michael E. Porter – Institute for Strategy & Competitiveness – HBS

Jon is a very solid thinker and doer. Incredible experience both in the public and private sector. Very reliable and with exquisite manners. Someone to trully enjoy a conversation and doing business with.
-Luis Huete- Professor IESE Business School

Jon Azua también se destaca por su amplia y desinteresada colaboración con el Tecnológico de Monterrey y quienes le reconocemos por su amplio conocimiento y generosidad.
-Raymundo Tenorio Aguilar – Tecnológico de Monterrey