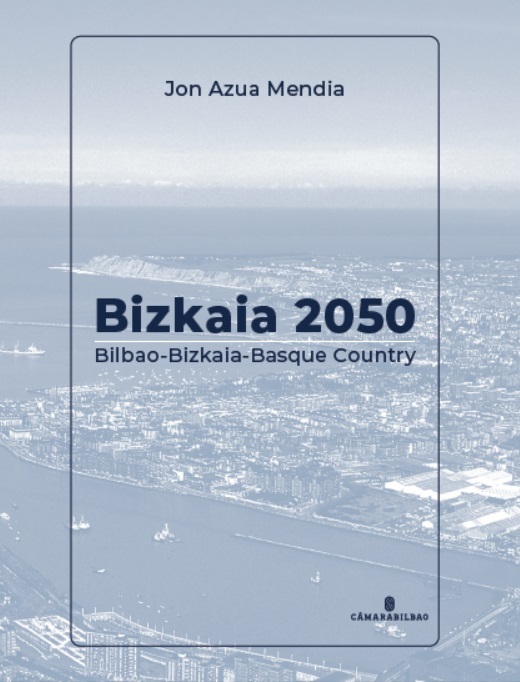 By: Enovating Lab
ENG / ENGJON
Comments: No Comments.
The latest book by Jon Azua will be presented on 31 March.
The double anniversary to be commemorated by the Chamber of Commerce, Industry and Navigation of Bilbao (140th anniversary of its foundation and 540th anniversary of the creation of the Consulate of Bilbao) and in order to look at and devise the future, led him to propose and promote this book in which Jon Azua takes on the challenge of visualizing a desirable 2050.
What will we have done by 2050 to achieve, then and throughout this journey over the next 30 years, in a desired territory and society in which its citizens feel fully comfortable, integrated, and proud of their belonging and build their desired life and professional projects? How will we face the advances, complex and changing challenges that we will have to face? Are we prepared as a society for what lies ahead? In what way must we involve ourselves, each person in their corresponding role, as agents generating this new space to be configured, as co-protagonists at the global forefront of knowledge, innovation, prosperity, and inclusive development?
The book is a hopeful, optimistic, dreamy, and realistic journey. The desired vision is based on the real scenario of the moment, the long road of a society with a wide "catalogue" of demands and challenges to overcome, conditioned by all kinds of observable Megatrends and their foreseeable future impacts and the bets or favourable waves that we will have to navigate until the planned station: the Bizkaia of 2050.
Imaginative narrative to envision a desirable future, methodological rigour and realistic analysis of the demanding agendas and comfortable decisions that should lead us to a new changing space, driving the different inevitable transformations. A possible dream that will not be given to us. It will be the result of a demanding process.
Welcome to this exciting journey.