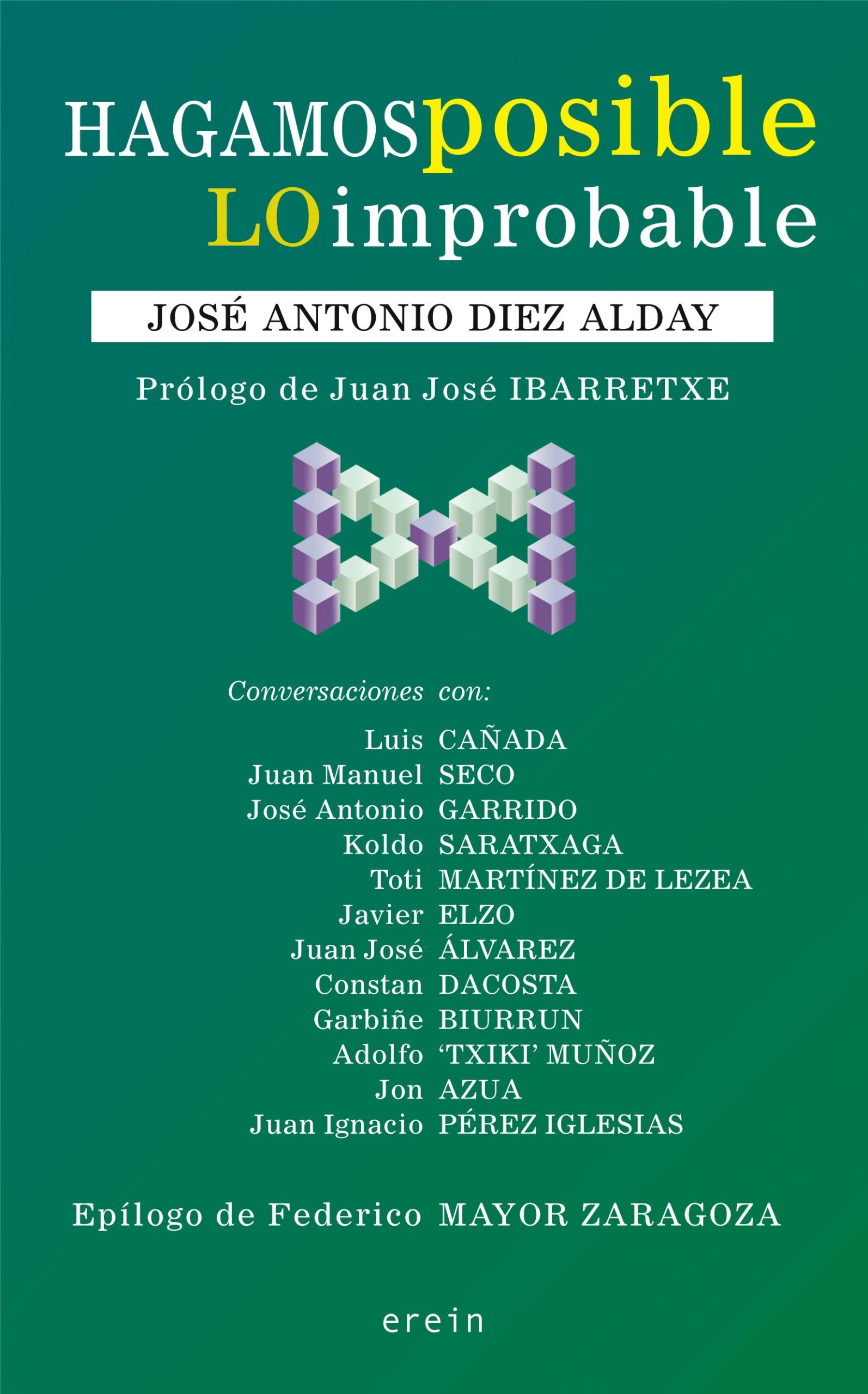 By: Enovating Lab
ENG / ENGJON
Comments: No Comments.
Jon Azua collaborates in José Antonio Díez Alday journalist's book (December 2013)
The journalist José Antonio Díez Alday has recently published a book of conversations with 12 personalities of political, social and Basque economic life, with the aim of provide some of the keys that will allow us to "back to the future with individual and collective responsibility to legitimate protests and propose viable alternatives".
Jon Azua has participated in these dialogues with the author in a volume prefaced by Juan José Ibarretxe. Luis Cañada, Juan Manuel Seco, José Antonio Garrido, Koldo Saratxaga, Toti Martínez of Lezea, Javier Elzo, Juan José Álvarez, Constan Dacosta, Garbiñe Biurrun, Adolfo 'Txiki' Muñoz and Juan Ignacio Pérez Iglesias complete the list of collaborators, and Federico Mayor Zaragoza signs the epilogue.
"Hagamos posible lo improbable" has been published by Erein.