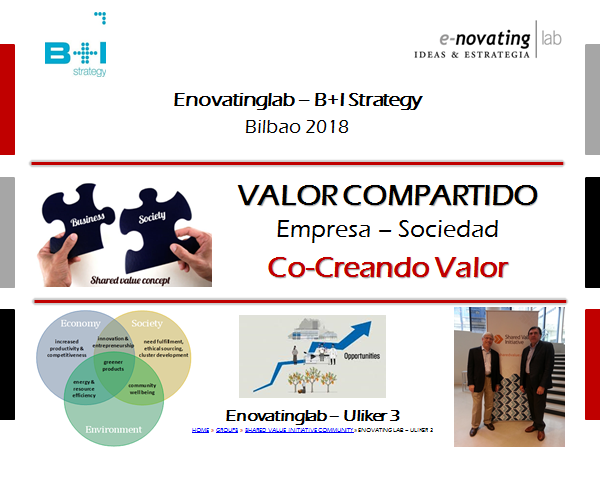 By: Enovating Lab
ENG
Comments: No Comments.
A seminar taught by Jon Azua to B+I Strategy
At the Deusto University, Jon Azua has taught a Co-Creation Value Seminar, for B+I Strategy Consulting firm.
Enovatinglab – Uliker, is part of the 30 consulting firms platform, around the word, that is certified by the Shared Value Initiative as part of its international community of Consulting Affiliates.