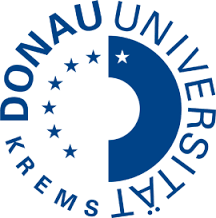 By: Enovating Lab
ENG / ENGJON
Comments: No Comments.
On August 27-28, Jon Azua participated in the Harvard MOC & Digital Corporate Governance Summer School at the Danube University Campus in Krems, Austria.
He delivered the services corresponding to the general framework of the "MOC Competitiveness Framework for a City-Region including prosperity" using the "Bilbao-Euskadi Case" in its 40 years of transformation and its different stages under the scheme of a "Journey to Competitiveness". Similarly, in his second session, he presented the determinant framework of the competitiveness of smart City-Territories.
Corporate Governments and Smart City Strategies (The Case of Vienna), Open Innovation and Cooperation, cluster mapping, in the general framework of the Competitiveness model and its "conceptual revisit" in the face of the new challenges of the future, made up the program of this international experience.