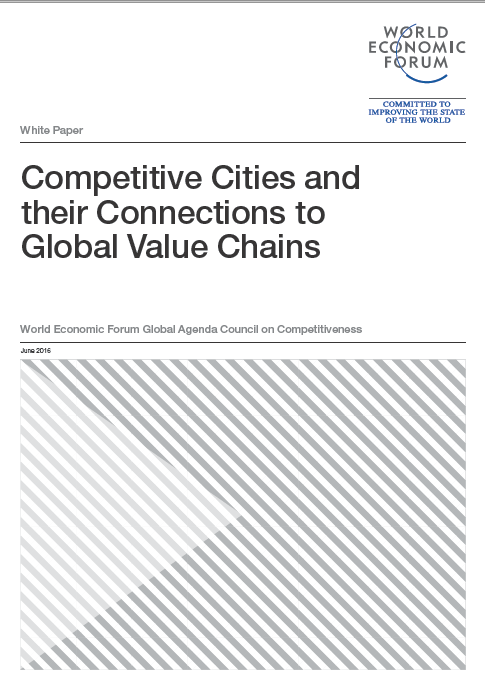 By: Enovating Lab
ENG
Comments: No Comments.
Jon Azua, member of Global Advisory Council of Competitiveness of the World Economic Forum, has participated as co-author of the published document
Within the framework of the Regional meeting for Latin America 2016 of the World Economic Forum, held in the city of Medellin, Colombia, has been presented the "Competitive Cities and their connection to Global Value Chains" document.
This document is part of the series of three reports drawn up by the Global Advisory Council for the Competitiveness of the World Economic Forum in its latest 2014-2016 period focused on the essential role that the City-Regions played in Competitiveness. The series departed from a Base report ("The Competitiveness of City-Region") identifying the key role and protagonist of the infra-State spaces defining the competitive taxonomy that explains the wellbeing and wealth of the cities as well as the productivity and success of businesses in a specific territory. Later, in conjunction with international trade experts, delved into the necessary interaction between Cities and Global Trade ("The Case for Trade and Competitiveness") in the global economy for, finally, wondering how to make or maintain competitive cities already analyzed in connection with Global Value Chains in the new context of the 21st century faced with the changing new economy.
Throughout this period in the mentioned reports, the Bilbao-Basque Country case, as an example of competitive City-Regions has been object of study, with the contribution of his co-author Jon Azua, Member of the mentioned Global Advisory Council for Competitiveness of the World Economic Forum.