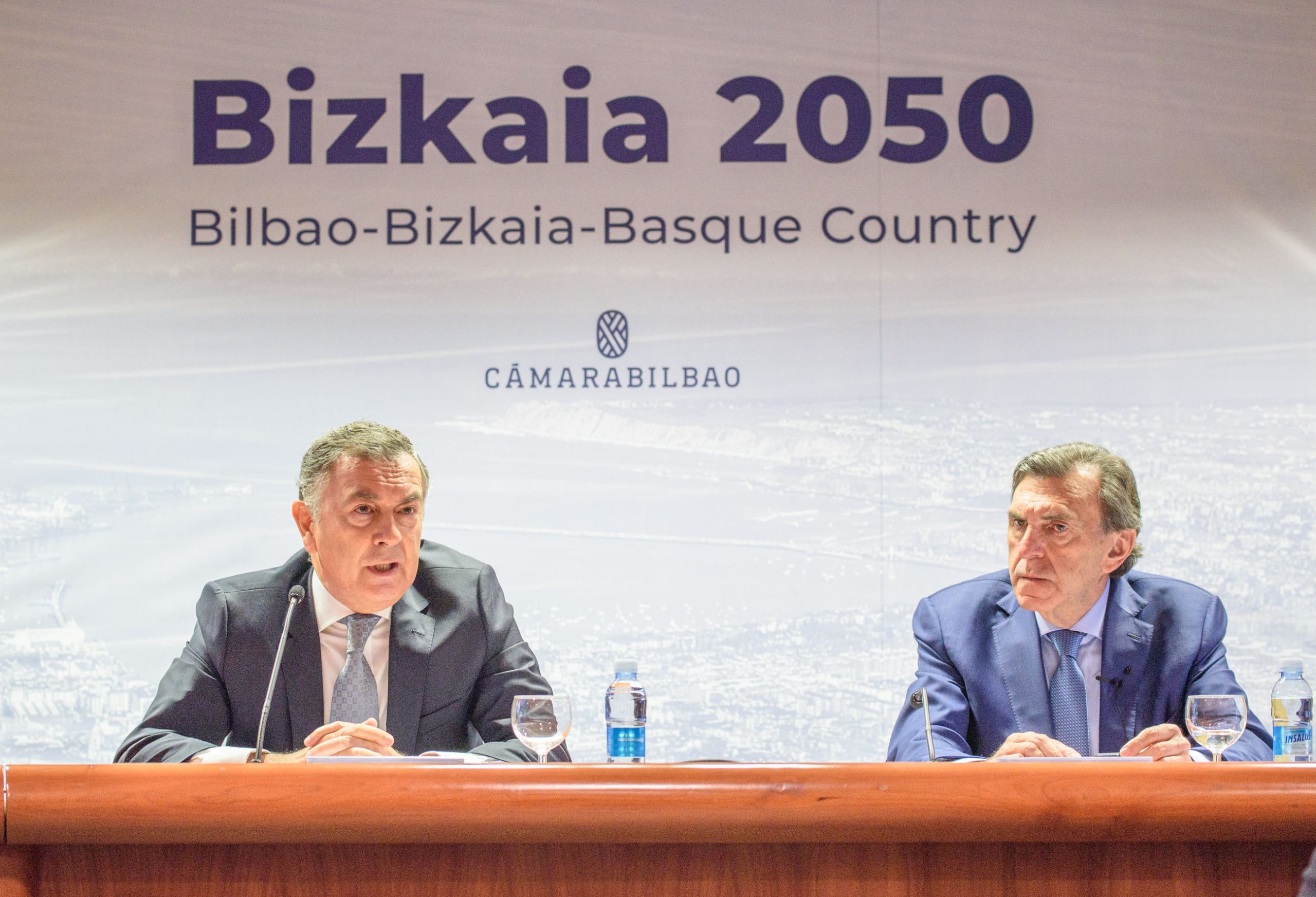 By: Enovating Lab
ENG / ENGJON
Comments: No Comments.
Next May 20, at 9:00 a.m., within the framework of "Chamber Fridays", organized by the Chamber of Commerce, Industry, Services and Navigation of Bilbao, Jon Azua will present the scope, main reflections and recommendations contained in his book, "The Biscay of 2050: Bilbao-Biscay-Basque Country", recently published by the Chamber of Bilbao, coinciding with its double anniversary, the 135th Anniversary of the Foundation of the Chamber, as well as the 540th Anniversary of the Consulate of Bilbao.
The session will take place at the Bilbao Chamber and will be presented by the president of the Chamber, José Ángel Corres.
The book, edited and distributed by the Chamber in its three editions (Spanish, Basque and English) is available at the Chamber of Commerce in digital and paper format.
BISCAY OF 2050: BILBAO-BISCAY-BASQUE COUNTRY (Spanish)
BISCAY OF 2050: BILBAO-BISCAY-BASQUE COUNTRY (Basque)
BISCAY OF 2050: BILBAO-BISCAY-BASQUE COUNTRY (English)