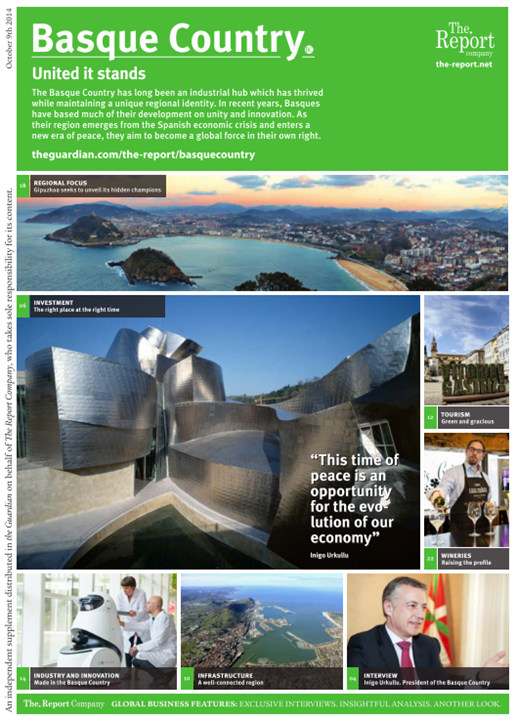 By: Enovating Lab
ENG
Comments: No Comments.
"The Guardian" and "The Report Company" publish a report about the Basque Country in which Jon Azua takes part
"The Guardian" newspaper publish a report made by "The Report Company" dedicated to the Basque Country where we can find a series of articles dealing with investment, energy, industry and innovation, infrastructure, tourism, culture, as well as exclusive interviews with different personalities of the Basque Country. Among them, we will find the interview to Jon Azua, the President of Enovatinglab, about the industrial economic development in the Basque Country in the recent past as well as his vision for the future.
Basque Country represents many different things to different people. Its rich rural life and wealth of traditions reflect its status as home to one of Europe's oldest peoples, who speak the enigmatic Euskara language. Meanwhile, its factories and businesses are testament to its history as an industrial heartland.